Winner for Challenge no 145!
Thank you to everyone who took part in Challenge No 137! The results were as follows:
Winner: No 1, by
mayfrayn
Congratulations to
mayfrayn
. (I can't help reading 'STAR' as 'STFU', because of Leggy's expression ;-)
There is a banner below.
...
Don't forget to enter
Challenge No 146
!
...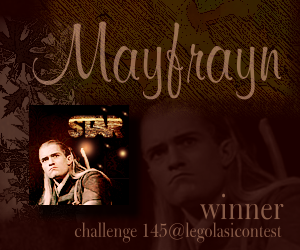 My email address: ningloreth at eryn-carantaur.com